Main/
Cross-wedge rolling lines WRL TS series
Cross-wedge rolling lines WRL TS series
AMTengineering is a manufacturer of cross-wedge rolling lines and mills of the WRL and WRL TS series with a patented design. The equipment is protected by over 20 patents and inventions.
AMTengineering mills, in contrast to mills of other manufacturers, have a rigid closed structure, designed, depending on the size, for a thrust force from 100 to 1000 tons. programmable flow rate (option) or in manual mode by the operator during routine maintenance. Rolling guides reduce the rolling force by 40% and the drive power of the hydraulic station by 50%, which allows increasing the travel speed of the crosshead (tool drive) up to 180 m / min (in other manufacturers' mills up to 30 m / min). From the operating experience during the operation of the mill in three shifts, the guides without replacement and grinding worked for 12 years. Due to the high rolling speed, the contact time of the hot workpiece with the tool is significantly reduced and, accordingly, the heating of the tool decreases and, as a result, its durability increases (at a high deformation rate, the metal fills the mold much better). 
Cross-wedge rolling line WRL TS series is a further development of WRL series. It is designed to produce parts like solids of revolution by the method of warm and hot rolling. Line WRL TS series has two movable die that allows to use wedge die up to 3,5 m in length, and produce preforms up to 300 mm in diameter. The increased length of the tool allows for single, double, triple rolling of parts.
Model

WRL

2510

TS

WRL

6316

TS

WRL

9018

TS

WRL

8020

TS

WRL

10025

TS

WRL

13030

TS

WRL

20035

TS

WRL

30060

TS

Diameter of rolled blanks, mm

25

65

90

80

110

130

200

300

Length of rolled blanks, mm

250

350

500

500

600

600

1200

2800

Productivity, pcs / hour

720-900

450-600

360-500

360-450

120-240

90-180

60-180

60-120

Tool length, mm

1000

1600

1800

2000

2500

3000

3500

6300
Obtaining forgings (parts) such as bodies of revolution from various grades of steels and alloys (titanium, non-ferrous, difficult to form) by cold, warm and hot rolling.
Advantages of the WRL and WRL TS series cross-wedge rolling line:
metal utilization factor 0.8-0.98
slider travel speed up to 180 m / min
tool change time 20-30 minutes (with an automatic gripping system up to 5 minutes)
single, double, triple rolling of parts possible
tool life is 20 times higher compared to GCM
no expensive equipment is required for the production and repair of flat tools
most effective when rolling a large range of high-precision parts of complex configuration.
automatic tuning system, adjusting all parameters in the process of line operation.
strengthening of the structure of the part and the absence of ellipticity
rolling of asymmetrical parts
increase in the period of overhaul intervals of dies
work in conjunction with induction heaters TFC with continuous control of the input and output temperatures of the workpiece allows to reduce energy consumption and improve the quality of stampings by reducing scale formation.
At present we have designed and manufactured the following models of the lines series WRL TS: WRL9018TS, WRL9025TS, WRL10025TS.
The model name is determined by the maximum diameter of a billet and by the length of a rolling tool.
For example, a line WRL9025TS is designed for rolling of billets with maximum diameter of 90 mm and has a length of rolling tool 2500 mm.
Single-piece rolling output of the lines WRL TS series can reach 900 parts/hour (depending on RF current heating power). The output of pair rolling is doubled.
3D model of the cross-wedge rolling line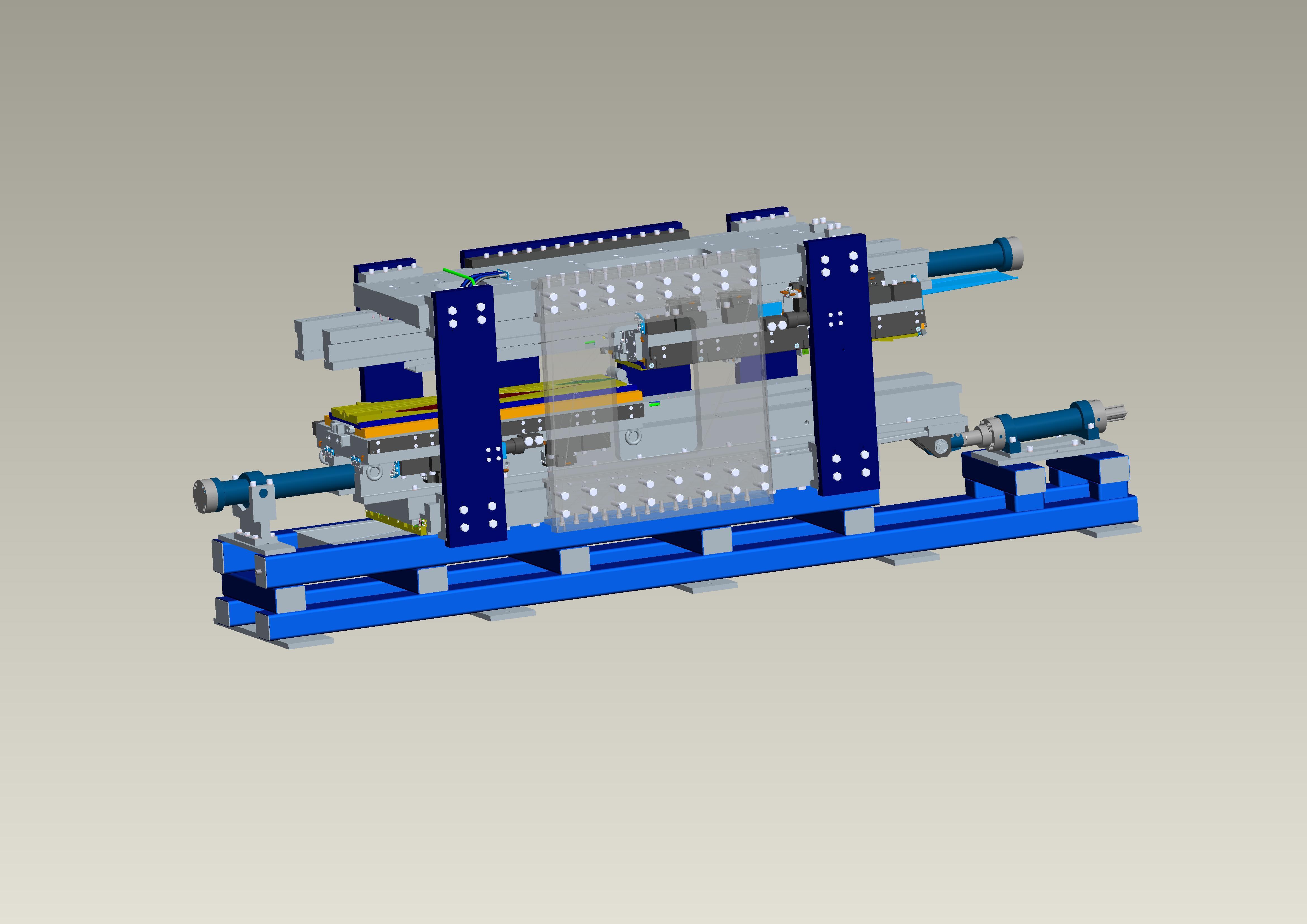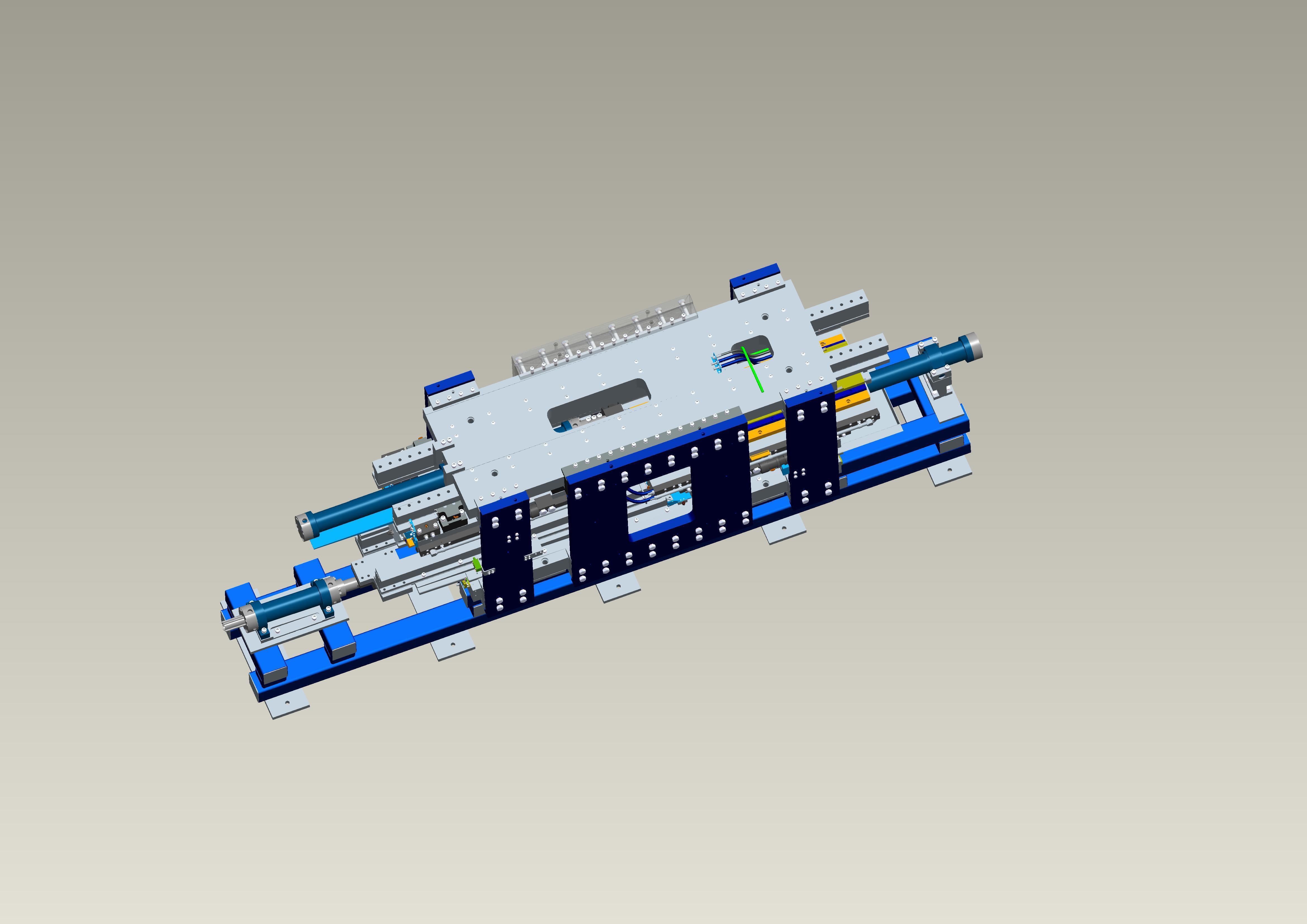 Cross-wedge rolling line WRL9018TS - production of shafts for gear hydraulic pumps
Cross-wedge rolling line WRL9025TS - production of forgings for suspension parts of trucks
Cross-wedge rolling line WRL10025TS - production of billets for gearboxes and final drives of commercial and freight vehicles.