Main/
Helical rolling lines and mills HRL series
Helical rolling lines and mills HRL series
Cross-helical rolling (the principle of hot radial shear screw rolling (RSVP)) is successfully used for the production of KAV screw roof bolts (ground support), tie screws for formwork, railway rough axles, grinding balls (rolled steel grinding balls), and so on. the same elongation of heated workpieces from a larger diameter to a smaller one (programmable stepping is possible). Cross-helical rolling lines (helical rolling mill) of the HRL series produced by the Engineering Center AMTengineering have a full range of automation and flexibility of integration into the customer's technological process.
The HRL series helical rolling line is characterized by a three-roll driven movable tool. The control of the blank forming with the help of the tool is carried out programmatically from the operator panel without changing the tool. Production of parts with a diameter of 6-90 mm.
Model

HRL

3020

HRL

8010

HRL

10035

Diameter of rolled blank up to, mm

30

80

100

Length of rolled blank up to, mm

2000

1000

3500

Productivity, pcs / hour

60-360

120-360

60-100

Diameter of forming rolls, mm

120

150

200
Obtaining forgings (parts) such as bodies of revolution from various grades of steels and alloys by warm and hot rolling.
The complex of equipment for cross-helical rolling is used to automate the manufacture of a large range of axisymmetric parts of different standard sizes and configurations on one tool (one tool - different standard sizes of parts).
Screw rolling lines are successfully used for the production of:
Rock bolting
Formwork clamping screw
Rough rail axle
Shafts of transmissions
Suspension parts
Grinding balls 20-160 mm
Example: Line HRL80-10
Work with workpieces with a diameter of 30 - 80 mm;
Limitation of receiving and feeding tables for working with workpieces with a length of 100 mm to 1000 mm
The change of three forming rollers takes 12-20 minutes.
According to the experience of the customer using our helical rolling line, the tool life with 3 shift work (24 hours +/- short breaks) of the tool kit is enough for 1 month of work.
All adjustments from the operator's control panel or remotely.
The production cycle is 10 - 12 sec. Installed power 140 kW.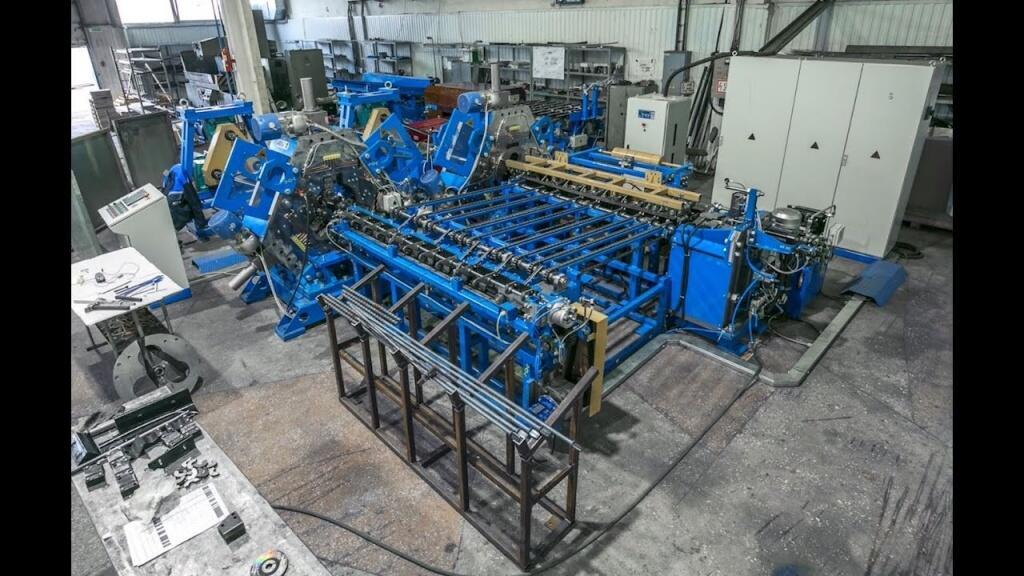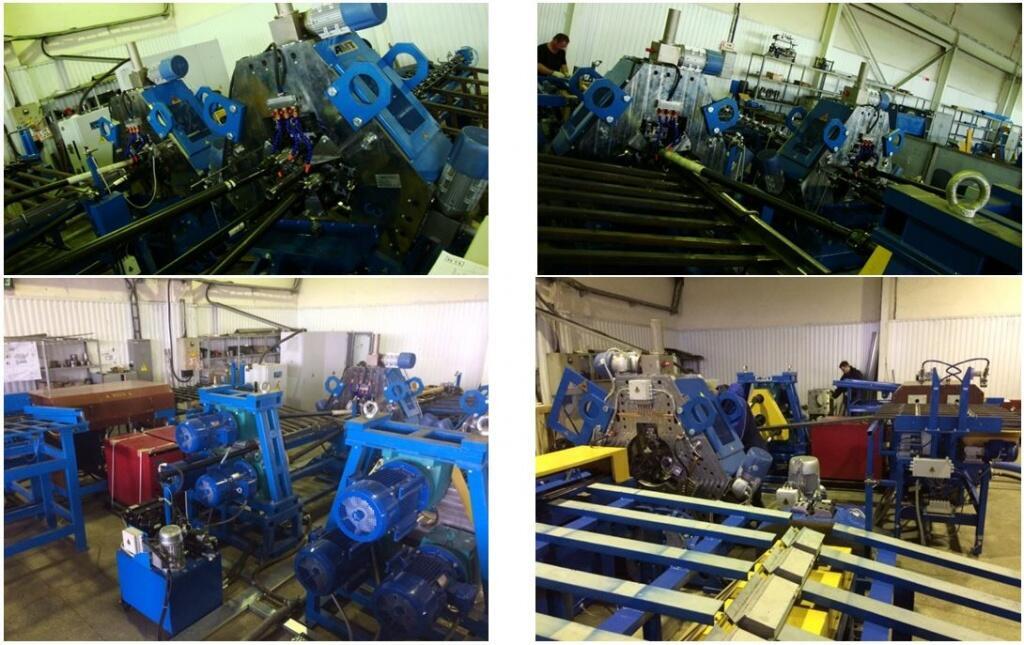 AMTengineering, together with ERSengineering, have developed and are promoting a section for the production of rough railroad axles on the basis of a three-roll mill of the HRL 6035 series of oblique (oblique) or cross-helical rolling.
The annual productivity of the site when working in three shifts 25 days a year with a load factor of 0.85 is from 50,000 to 200,000 pieces of forgings of a rough railroad axle (productivity depends on the speed and heating method). The productivity of the mill is 20-60 products per minute.